Sell Your Property
Building a Marketing Plan
As a real estate agent, a large portion of the work occurs behind the scenes. Promoting a home includes several steps. These steps include scheduling, marketing, taking photos, hosting open houses, follow ups with the open house guests, engaging in conversations with individuals who have made ad inquiries, and posting photos. In addition to these tasks, a real estate agent acts as a personal guide to lead you through this exciting time.
A variety of marketing strategies are employed when selling. Your agent will cultivate a plan that is specific to your home. This plan will be developed in order to set your home apart in your local marketplace and to attract buyers. Once your home is listed it will quickly be entered into the local Multiple Listing Service, MLS. The MLS can be found at www.youngrealestatellc.com. It is then distributed to over 70 national sites including www.realtor.com, www.trulia.com, and www.zillow.com. This is an essential marketing tool in this day and age. This is where most buyers begin their search for a new home.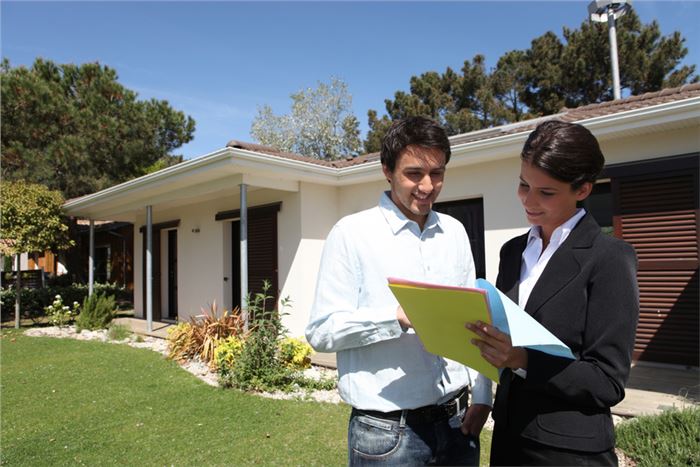 Add Value to Your Home
Clean, organize, and neutralize your space: Unclutter your space. Uncluttering your space makes it appear bigger and cleaner. This allows buyers to envision their belongings in the home. Avoid using too many personal expressions in your space.
Maintain a nice Lawn: Keeping a nice lawn gives your home curb appeal, which is essential in getting a buyer to enter your home.
Update kitchen appliances: The kitchen is often considered the heart of a home. That said, buyers often gravitate toward the kitchen first. An updated kitchen can sell your home. You don't have to remodel your kitchen to give it a freshened-up look. Replacing appliances, cabinet doors, and hardware can make a big impact at a relatively low cost.
Update bathroom fixtures: Updating fixtures such as the sink and faucet give an outdated bath a stylish look.
Build a fence: When selling a house, the appearance of a fence adds value to your home. Buyers with children and/or pets appreciate the privacy and security a fence adds to a home.
Repair gutters: A clean gutter protects your home from water damage.
Light up the exterior: Adding lighting to the outside of your home is an easy and inexpensive way to increase the outdoor space of your home. It also makes it appear safer and more appealing.
Store and organize: The more storage, the better! This applies especially to garages and closets. Closet organizers are important in order to show a buyer how to utilize space most efficiently.
Setting the Price
Setting the right price for your home is arguably the most important decision you will make. If a home is priced too low, you miss out on potential profit. If a home is priced too high, buyers will look elsewhere. This is where the strength of Young Real Estate LLC agents come in. They will guide you through determining the best asking price by reviewing prices of recently sold comparable homes in the area. They also help evaluate the competition and study market trends.
It is also beneficial to discuss with your agent other terms and conditions that could be included in the sale of a home to make it more attractive to potential buyers. For example, an owner can offer to make a major repair to the home, such as a new roof, to make a deal more attractive to a qualified buyer.
Factors to consider
Real estate is local. Your Young Real Estate Agent can provide you with information on current market factors in your community. Your agent can inform you on what is and isn't selling and why. This information is helpful in setting an optimal price and terms.
Location, Location, Location.
If a home has amenities that are popular in the marketplace, you can ask a higher price.
A house that has been well maintained always shows better and can get a higher price than a house that has been neglected or one that needs maintenance.
Markets differ by location and time. Interest rates and job growth determine whether a market is favorable to a buyer or seller. When rates are low and the local job market is growing it is a great time to be a seller. When jobs are hard to come by and mortgage rates are rising homes still sell. The trick to selling a home in both of these markets is to be realistic and aware of current market conditions.
Showing Your Home
From the minute a potential buyer walks in your house you want them to feel at home. First, clean your house. Eliminate clutter and put away personal items and knickknacks. Add a fresh coat of paint to the walls. Neutral colors work well, so potential buyers aren't distracted with bright colors, that can elicit strong feelings. Make sure your yard looks nice. Young Real Estate Agents can offer all sorts of advice to add curb appeal to your house in order to impress potential buyers.
Heat or cool your house according to the weather. Make sure your house is a comfortable environment for potential buyers. This will give the buyer more of a reason to look around your house, especially on hot or cold days.
Make your home inviting. Make cookies or light a fire. Consider lighting candles in order to set the scene for a tranquil environment.
Let natural light into your house by opening the blinds and/or window treatments. If a window has an undesirable view keep the blinds partially closed.
Make sure your house is well lit. Turn on every light in the house. Turn on appliance lights, closet lights and lamps. Play soft music
Move cars to a different location and allow your agent to conduct the tour. Potential buyers usually feel less pressured when the owners are not present during the tour.